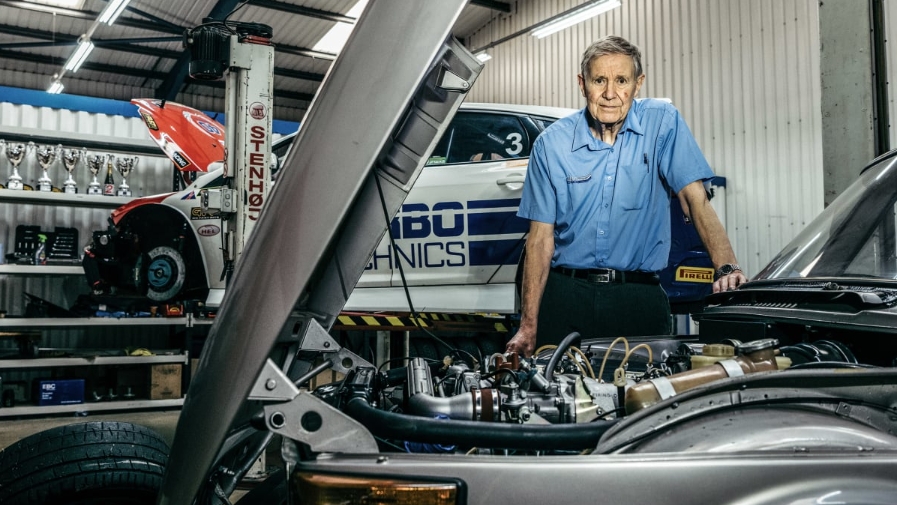 My Life & Cars – Geoff Kershaw, turbocharging pioneer
Geoff Kershaw, who was part of the team that designed the Saab 99 Turbo, later founded Turbo Technics and created many iconic performance cars from the original turbo era
Geoff Kershaw's career path and the future of motoring were set to change when he took a flight to Sweden in 1975 with a small device in his hand luggage. The device was the prototype of the Garrett T3, the first-ever turbocharger made specifically for cars. Kershaw was working for Garrett AiResearch at the time.
As the technical sales executive for Garrett, Geoff Kershaw was in charge of managing customers in Scandinavia, including ongoing projects with Scania and Volvo trucks. About a year prior to his trip to Sweden, Kershaw and his colleagues in other regions had reached out to car manufacturers to assess their interest in turbocharging for passenger cars.
According to Kershaw, they discovered that Saab was already working on a turbocharged engine project under the supervision of their chief of engine development, Per Gillbrand. Saab had been using a small turbocharger made by Holset, originally intended for trucks, which was performing reasonably well. However, after discussions between the two parties, Saab showed interest in using the new Garrett T3 turbocharger. This led to the development of the T3 by Garrett, who recognized the potential of the market.
The memory of the Saab's first run on the Garrett T3 is still vivid in Kershaw's mind.
"We installed the T3 prototype and ran it in the late afternoon, and the performance was just fantastic," he recalls. "Fuel consumption was down by about 25% compared to the Holset because it worked so much better. Power, torque…everything was just so much better. We arrived the next morning at 7:30, and the whole place was just buzzing. Holset was instantly dead."
The T3 project found its main focus on Saab, and Kershaw worked for the next few years to develop and test the T3, as well as assisting with its installation. He enjoyed working with the Swedes and appreciated their optimistic approach. The Saab 99 Turbo was unveiled to the public at the Swedish motor show in 1977, marking the beginning of the turbo era for mass-produced vehicles.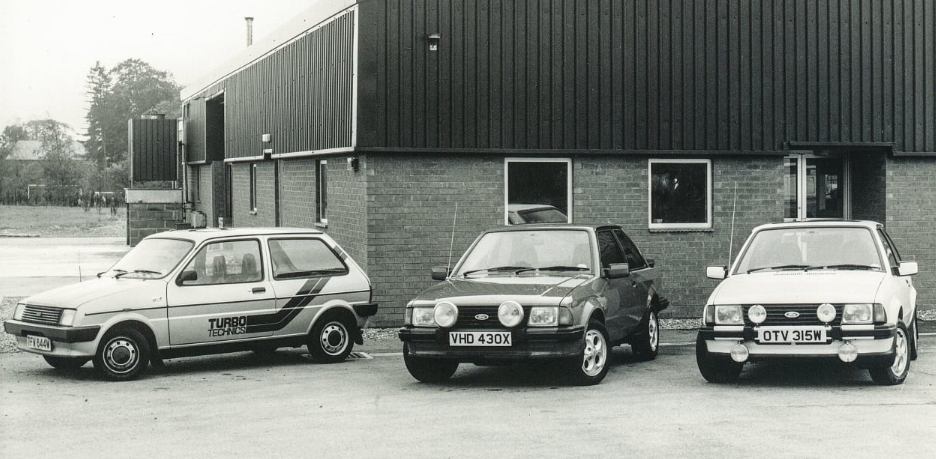 After four years, Kershaw left Garrett to found Turbo Technics, which celebrated its 40th anniversary in 2021. While the business has faced challenges, it has adapted and is currently thriving. At the age of 77, Kershaw is still active in motorsport, participating in the Time Attack Championship with a 600bhp Ford Focus RS.
Kershaw's interest in cars was sparked by his grandfather's Morris when he was young.
"I can remember when I was eight or nine him going around the engine and explaining to me how it worked," he recalls.
His interest in engineering was further encouraged by his metalwork master in school, and at the age of 15, he built his first engine from a design he found in The Model Engineer magazine.
"When I was 15 years old, I built my first engine from a design in The Model Engineer magazine," said Kershaw. "I purchased the castings and machined everything else myself. I even made the piston, con rod, crankshaft, and valve gear using a lathe. I still have the engine, although it hasn't run since 1962. It produced about 5/8th of a horsepower at 10,000rpm. We installed it in a 4ft model boat, and it was pretty fast!"
After enrolling in Queen Mary London University to pursue mechanical engineering, Kershaw quickly bought his first car, a 1948 Hillman Husky estate, from a dealer located on a bomb site. However, it didn't last long, and he replaced it with a Ford Eight "special" which was quite popular at the time. He explains:
"You bought yourself a Ford Eight or Ten, a glassfibre body, married the two together, trimmed it out and made yourself a kind of sports car."
He continued to run the car throughout his college years, and even upgraded it with Triumph Herald independent front suspension and an MG TC engine, which doubled its power. Kershaw had also acquired a workshop, a welder, basic hand tools, and a lathe by this point.
Upon completing his studies, Kershaw secured a two-year post-graduate apprenticeship with Rolls-Royce Aero Engines in Derby. Although he enjoyed the broad-based training, he recognized that in aero engines, one had to become a specialist. He noticed that some employees had spent their entire careers designing the flanges between casings on the engine. To expand his expertise, he requested to spend some time in the diesel division. The diesel division manufactured engines for various applications such as trucks, marine, and generating, ranging from 150 to just under 1000 horsepower.
At the end of his apprenticeship, Kershaw joined the diesel design department at Rolls-Royce Aero Engines, where he worked on a new V8 engine. He later moved into performance development, focusing on a current truck engine with an inlet fouling problem. He developed ideas on the testbed, and demonstrated how to fix the issue and improve the engine's performance. Over the next three years, he worked on the development of the Eagle MkIII, which became the first engine to receive the UK's low emissions certificate and official smoke certification.
Kershaw got his first practical encounter with turbocharging when he worked on the turbocharged version of the 12-litre, straight-six Eagle engine at Rolls-Royce. This project was undertaken in partnership with Garrett AiResearch's UK division, which had been established not long before.
After the Ford Special, Kershaw got himself an Anglia which he quickly modified. He replaced the standard engine with a 1.5-litre Cortina GT engine and later over-bored it to 1600cc using Lotus pistons. The engine made around 95bhp and he fitted it with revised suspension and overdrive making it reasonably quick. He competed in rallies, production car trials, and sprints with the Anglia.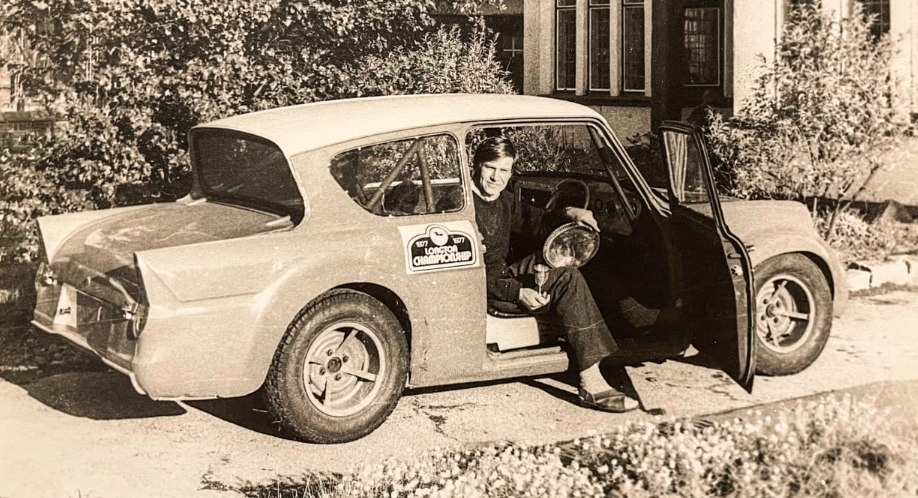 Kershaw was offered a job by Garrett in 1974, shortly after the production of the turbocharged Eagle engine began. At the time, Garrett had around 90 employees and focused on trucks and larger engines, with Kershaw working on projects for market leaders such as Volvo and Scania.
During the 1970s, Garrett and its competitors Holset and KKK focused solely on producing turbochargers for heavy-duty vehicles and industrial applications. KKK had collaborated with BMW and Porsche in the past for their road cars, while Garrett primarily served market leaders in the truck engine industry, such as Volvo and Scania. However, it was Garrett who eventually developed the first turbocharger designed specifically for road cars.
According to Kershaw, Garrett's T3 turbo was promoted as a means of replacing a larger engine with a smaller, more fuel-efficient and emissions-friendly alternative. However, at that time, automakers were primarily focused on producing high-performance models, rather than efficiency. It was only after Saab introduced their turbocharged models that the interest in turbocharging really took off.
The Saab 99 was the leading program for petrol applications, followed by a second program for diesel with Mercedes, which was slightly behind the Saab. Soon after, Renault introduced the mid-engined 5 Turbo and Buick came up with a turbo V6 that outperformed many V8 engines.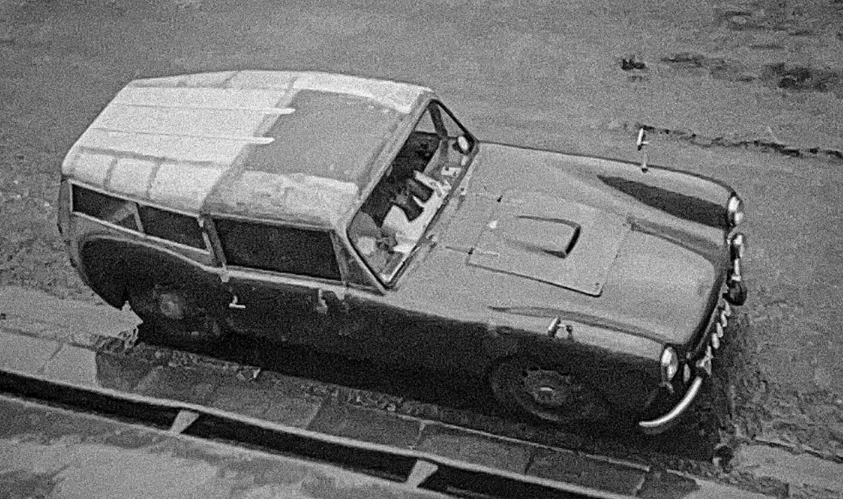 During Kershaw's tenure at Garrett as he supervised the diesel applications in Europe, he received calls from tuners. It became clear that these tuners lacked knowledge but were still able to achieve success. This led Kershaw to think that if the tuners could make it work with their limited expertise, then he could use his knowledge to make a real go of it.
Turbo Technics Limited began trading in June of 1981 and quickly showcased its first product, a turbocharged 1.3-liter Austin Metro. Kershaw had approached British Leyland, which was open to the idea of a turbocharger kit. The company viewed the Metro as a modern Mini Cooper. The kit was designed to be fitted by dealers and provided 5psi of boost, resulting in a 28% increase in power.
The turbocharged Austin Metro 1.3 was not a huge commercial success as people saw it as just a shopping car. However, it did lead to Turbo Technics' involvement with the Group A Metro Turbo a few months later. This pocket touring car proved to be a success in the hands of drivers such as Tony Pond and Patrick Watts, often outperforming larger cars.
The Golf GTI turbo from German tuner Dr Schrick was the next project after the Metro. Turbo Technics created a right-hand-drive version, using a Garrett turbocharger instead of KKK, which received favorable reviews. However, it was the contract for producing a turbo system for the front-wheel-drive Ford Escort that truly established Turbo Technics.
Kershaw recalls:
"I was aware that Ford was in talks with other companies, including Tickford. At that time, we had only just started our business with a team of six people. I was concerned about how we could compete in such a situation. So, I proposed to Ford that they lend us a car. We would then turbocharge it and return it to them. If they were satisfied with it, they could buy it. If not, we would remove the modifications and return their car to them."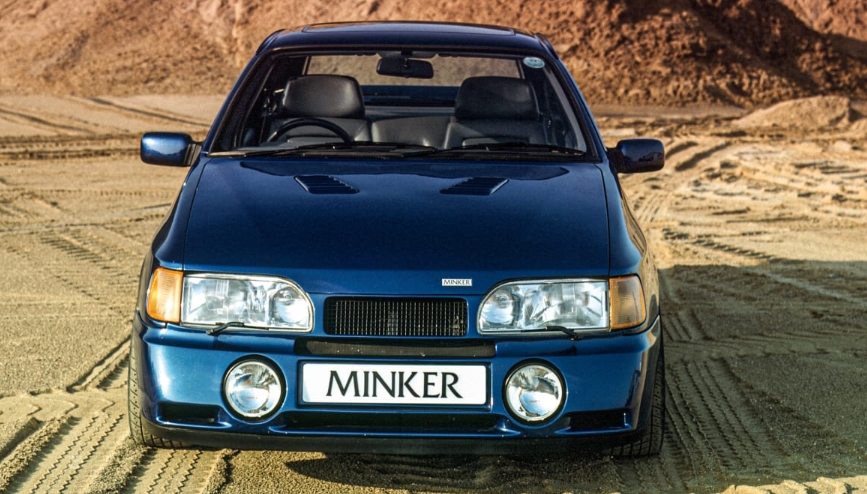 "In a mere seven weeks, we completed the entire process, from design work to creating pattern equipment and a cast manifold and intercoolers. We delivered the modified car back to Ford, and fortunately, they were pleased with it".
This modified car eventually became the Escort RS Turbo, and Ford went on to purchase the design and pattern equipment for the manifold and turbo installation.
Simultaneously, Turbo Technics also developed its own kit for the XR3 and later the XR3i, which gained significant popularity.
"We were producing a considerable number of these kits, manufacturing around 10 to 20 of them each week," said Kershaw.
Following this, the company created a kit for the Ford 2.8 V6, initially increasing the power from 150 to 200bhp. They eventually raised the output to 230bhp and even up to 300bhp in a few Sierra specials, with a total production of about 1200 kits for Capri and Sierra.
Kershaw had developed one of these Sierras for sprints and hill climbs, and he also owned a second Sierra that was equipped with a twin-turbo 24-valve V6 engine, generating around 560bhp. Over 21 years, he won numerous events and championships with this car.
"I regret selling it," he confesses. "However, the engine still exists and powers another sprint car, a Scimitar named Blue Thunder, which is owned by a friend."
Turbo Technics established a prosperous partnership with Ford Motorsport and was entrusted with building all of its Group A turbos for the rally Sierras and Escorts. However, there was a brief interruption when Ford decided to try another company for the Monte Carlo rally. Unfortunately, the turbo failed when they were leading with only a few stages left, prompting Ford to return to Turbo Technics.
Turbo Technics also undertook other projects for road cars, such as developing a turbo kit for the Peugeot 205 GTi 1.9 that allowed for selectable two-stage boost. This was another successful venture, as the modified car became a true little rocket, extremely agile and pushing the limits of what it could handle. In addition to such commercial projects, the company also took on unique, one-off projects. These included a six-wheeled Range Rover built for a German prince and an engine designed for a Popemobile.
Turbo Technics' next project was to modify the Sierra XR4x4 into the 'Minker', with a redesigned exterior and a powerful 323bhp turbo V6 engine. This car was exceptionally fast and well-engineered, making it a potent weapon on the road.
"Even today, people still reminisce about it," notes Kershaw. "Before the recession hit hard in late 1990, we built a total of 11 Minkers. Unfortunately, the economic downturn was severe. In October, our sales dropped by almost 50%, only to recover somewhat in November before plummeting to zero in December. It was an extremely challenging time for us".
However, the company managed to persevere thanks to the turbocharger balancing and flow machines that Kershaw had personally designed and built. These machines proved to be a significant asset for the company, enabling it to survive during that difficult period.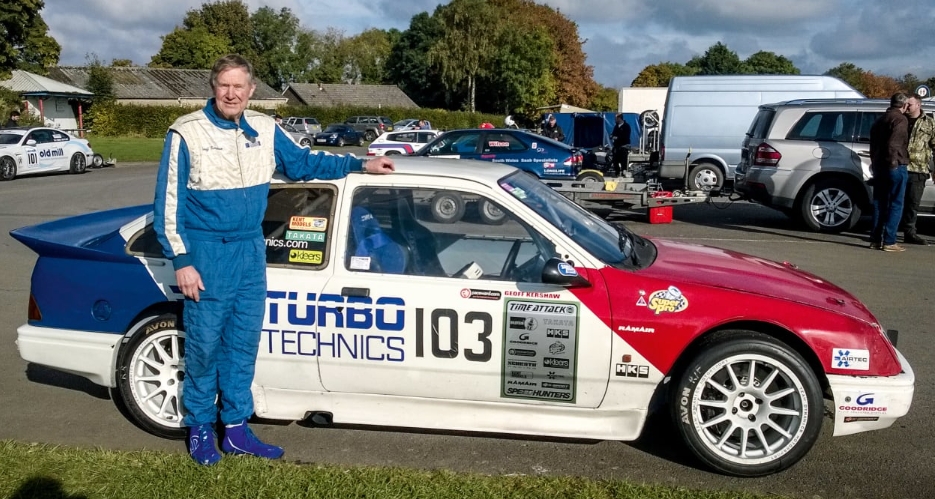 During the late 1990s, Turbo Technics began developing a Rotrex supercharger kit for the Rover K-series engine in the MGF and Lotus Elise sports cars. The company also engineered a similar supercharger for a lightweight helicopter, which significantly improved its performance and operating ceiling. However, the company's fortunes took a significant turn for the better when it began working with Holset.
"In 2000/01, Holset purchased one of our standard balancing machines," Kershaw explains. "After that, we built a couple more machines for them with increased automation, which ultimately led to us providing machines for all four of their global facilities. Today, our machines are utilized by all of the major players in China. This business segment represents 50% of our overall revenue."
The turbo kit sector never made a full recovery.
"By the time the economy rebounded, a plethora of car manufacturers were producing their own turbocharged vehicles," notes Kershaw.
Nonetheless, this presented a unique opportunity.
"We shifted our focus to the remanufacturing business, which swiftly grew throughout Europe."
Turbo Technics is so well-versed in its field that it can provide a turbo replacement service for virtually anything that exists. This is possible because, in instances where it cannot revitalize a turbo, it can either remanufacture it or create a tailored unit from scratch.
The creation of hybrid turbochargers was another key factor in the company's revival.
"Right from the beginning, we had been rebuilding turbos using various turbine and compressor wheels and trims, with the Group A Metro being among the first," Kershaw notes. "Around 2000, we began developing bespoke hybrid turbos, primarily for tuners, which now account for a quarter of our business."
Turbo Technics' partnership with Ford has remained strong, and their best-selling upgrade is currently the one for the Fiesta ST, which boosts its power to 285bhp. According to Kershaw, there is a significant demand for this upgrade in the US, where the Fiesta has a large following. Additionally, the company's upgrades for the Golf are also popular. They offer a variety of upgrade options ranging from "QuickSpool," which is a mild upgrade, to four more stages that can increase power up to 400bhp. These stages include larger exhausts, intercoolers, and injectors, among other things.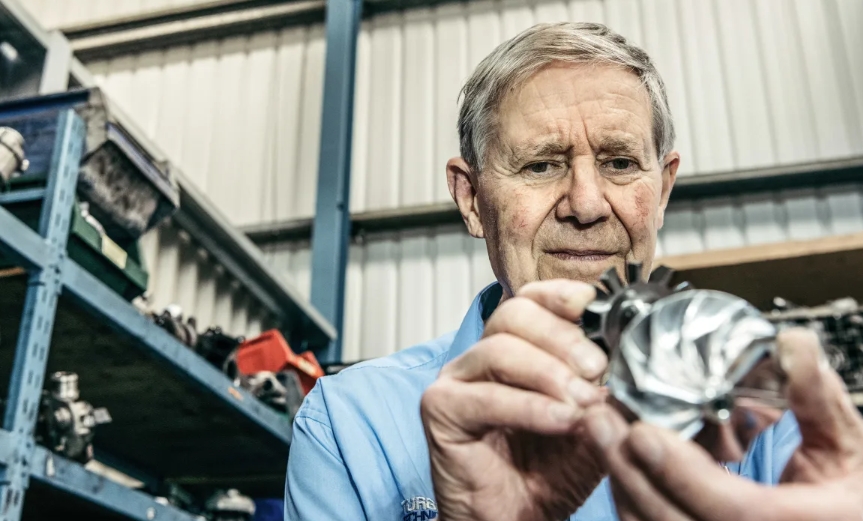 In the workshop, there is also Kershaw's Time Attack Focus, which is being prepared for an upcoming event.
"I still enjoy it. Maybe not as fast as I used to be," he says with a smile.
His other car for the weekend is a beloved Lotus Evora.
Beside the Focus in the workshop sits a well-maintained Saab 99, in its original condition. Kershaw opens the bonnet, exposing the turbocharged 2-liter slant-four engine. This car holds great significance, as it was one of the three 99s utilized by Saab to develop the 99 Turbo. In fact, it is the only surviving model as one was destroyed by a mechanic and ended up in a lake, while the other was reportedly reverted to its standard version.
Geoff Kershaw is currently in possession of the Saab 99, which is a remarkable car that played a crucial role in Saab's 99 Turbo development. This particular car was one of three 99s utilized by Saab for the Turbo project, and it remains the only surviving car. The other two were either destroyed or converted back to their original specifications. The car was also used by famous drivers such as Per Eklund, Stig Blomqvist, and Erik Carlsson, and it drew a large crowd at the Swedish motor show in 1977, sparking public interest in turbocharged cars. Given its history, it is fitting that the car is now in the possession of Geoff Kershaw.