Top 10 Turbo V6 Engines Every Car Enthusiast Desires in Their Collection
Utilizing the assistance of one or two turbochargers, these robust V6 engines exhibit the capability to surpass the performance of the majority of V8s
Within the realm of dedicated gear aficionados and passionate car lovers, an ongoing debate revolves around determining the ultimate engine choice. While V8s undeniably possess their allure, the automotive landscape has witnessed a trend where substantial V8s are progressively being substituted with compact, fuel-efficient alternatives. In contrast, V6 engines offer a more frugal fuel consumption profile, and when synergized with one or two turbochargers, they readily exhibit the capacity to outshine their V8 counterparts.
Throughout the passage of time, numerous instances have emerged featuring remarkable V6 turbo engines nestled within high-performance vehicles. In the subsequent discussion, we shall delve into the ten turbocharged V6 engines that hold immense appeal for any avid automotive enthusiast, each of which would be a coveted addition to their personal garage.
Mercedes-Benz 276.823 3.0 V6 Turbo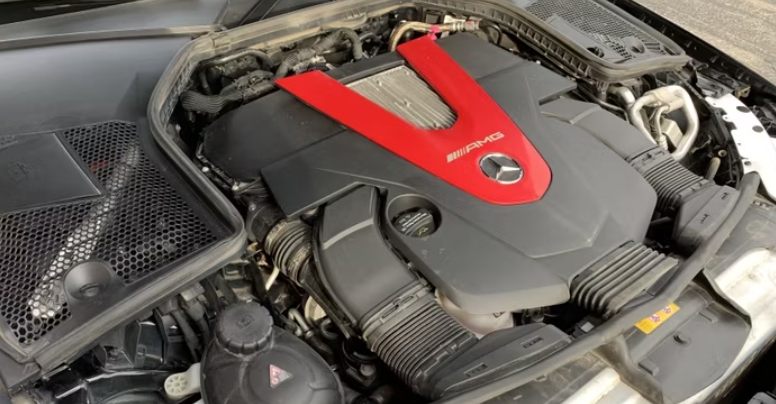 Leading our roster is the 276.823 powerplant, prominently housed within the 2017 Mercedes-Benz C43 AMG. This dynamic 3.0-liter V6 configuration is adorned with dual IHI turbochargers, propelling it to generate a robust output of 362 horsepower and an impressive 384 pound-feet of torque. Distinguished by its aluminum engine block and a compression ratio of 10.5:1, the Mercedes 276 engine series offered an assortment of three potential iterations, with the 3.0-liter V6 emerging as the most compact displacement rendition.
The Mercedes-produced powerplant in question boasts commendable reliability, provided that it is furnished with top-tier components and subjected to consistent upkeep. Initially introduced in 2015, the 276 engine iteration, delivering 362 horsepower, found its niche within the Mercedes-Benz C43 AMG and various other 450-badge vehicles within the portfolio of this esteemed German automotive manufacturer.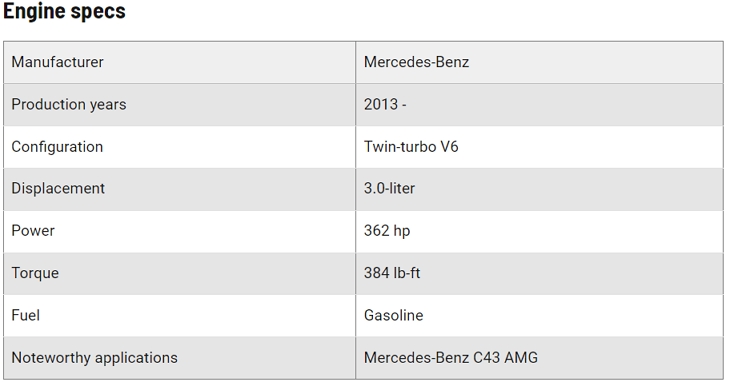 Nissan VR38DETT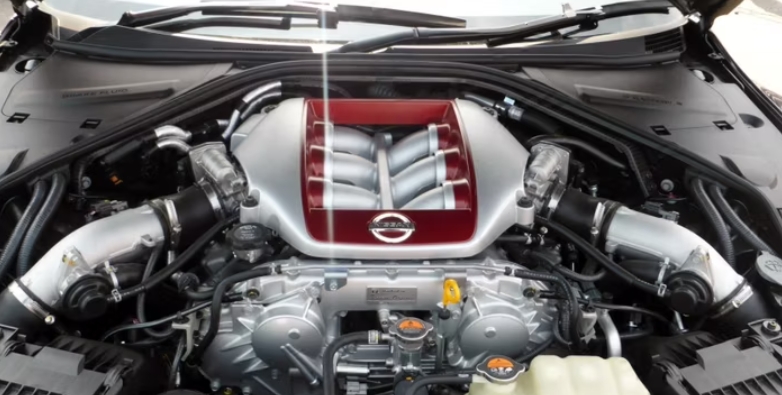 Nissan's VR38DETT stands as an emblematic marvel among engines, highly coveted in the realm of automobiles. Initially residing within the Nissan GT-R R35, this turbocharged V6 has garnered legendary status. Crafted meticulously by the skilled Takumi artisans in Japan, each VR38DETT is painstakingly assembled by hand. These engines exhibit power outputs ranging from 480 to 600 horsepower, adding to their allure and prestige.
Sporting a 3.8-liter displacement, the VR38DETT engine boasts a 60-degree V-configuration, featuring a cylinder bore measuring 88.4 mm and a piston stroke of 95.5 mm. Forged steel forms the foundation of the crankshaft, connecting rods, and pistons, while the block and piston heads are hewn from aluminum. Notably, the engine incorporates a duo of IHI RHF55 turbochargers, skillfully tuned to deliver a boost of 13 psi.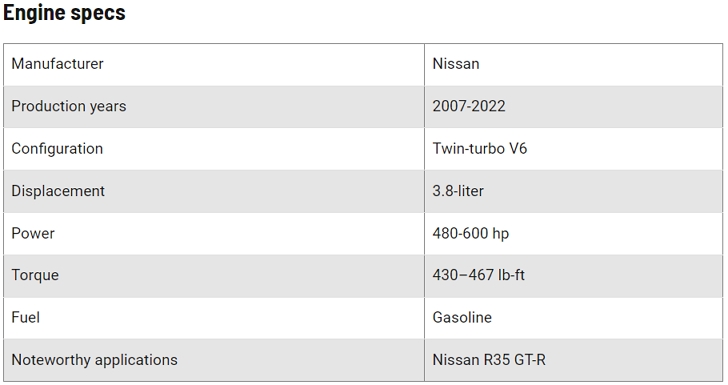 Ford 2.7 EcoBoost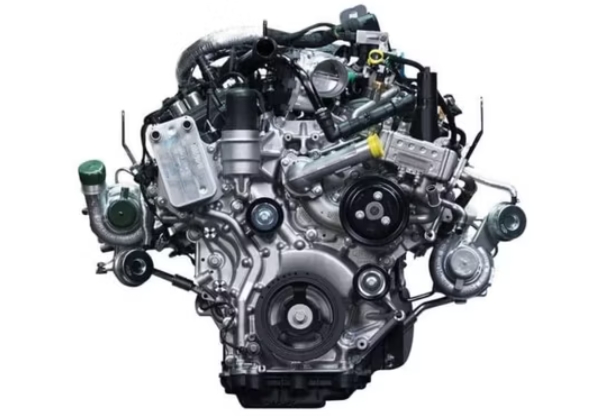 Ford's 2.7 EcoBoost engine represents a cutting-edge addition to our compilation. Mirroring Nissan's VR38DETT, Ford's 2.7 EcoBoost similarly adopts a 60-degree V-configuration, complemented by a pair of JT4Z-6K682 turbochargers. Impressively, these turbochargers from Ford operate at approximately 18 psi of boost – a noteworthy feat for a stock engine setup. This, combined with Ford's implementation of hybrid fuel injection, enables the 2.7 EcoBoost to achieve a remarkable power range of 313 to 335 horsepower despite its modest displacement.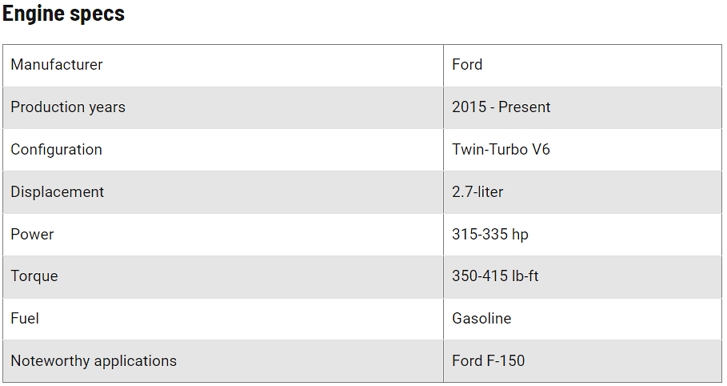 Buick 231-CID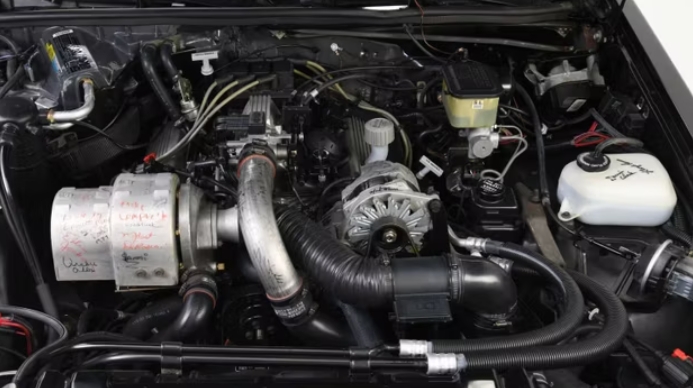 Fitted with the 231-CID engine, the Buick GNX once held the title of the world's swiftest production car, effortlessly outpacing renowned names like Porsche and Ferrari during its era. The 231-CID engine, a 3.8-liter 90-degree V6 configuration, sported a Garrett T3 turbocharger featuring a ceramic impeller. While Buick officially touted its power output at 276 horsepower and 360 pound-feet of torque, it was soon unveiled that the engine's actual performance exceeded 300 horsepower and 400 pound-feet of torque. Beyond its substantial power delivery, the 231 engine also emanates an extraordinary auditory experience that's sure to resonate with drivers.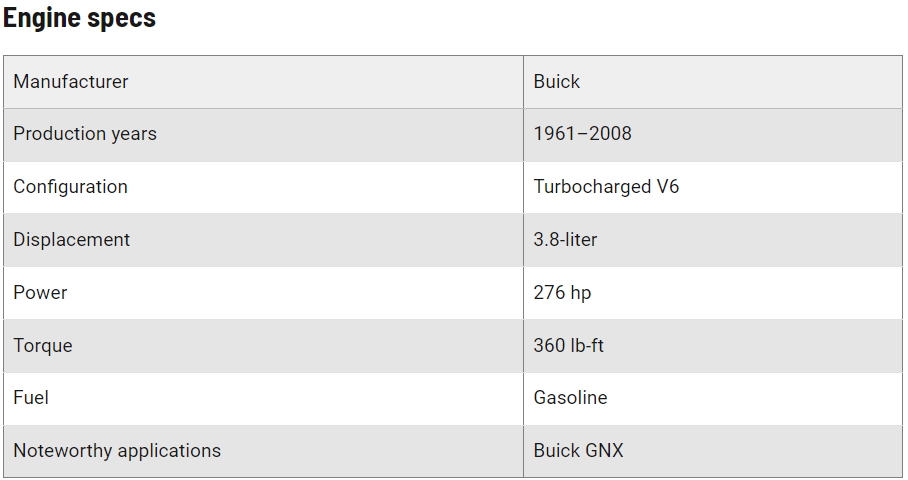 Audi APB 2.7-Liter V6 Twin-Turbo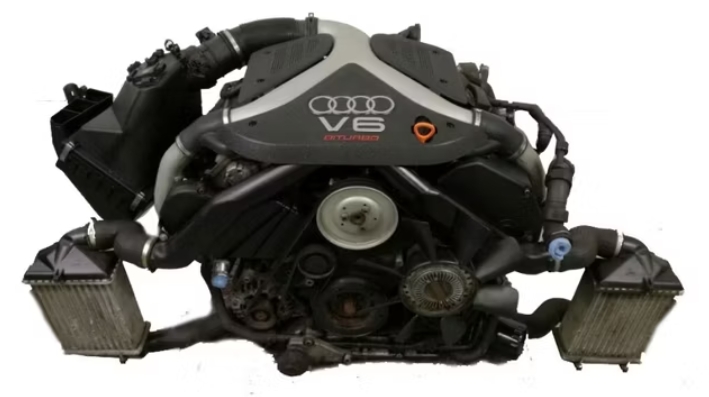 Audi's coveted APB 2.7-liter twin-turbo V6 was once the formidable force propelling the S4 B5 model in the US market, standing as a pinnacle among Audi's desirable engine offerings. Surpassing the APB in potency is solely the AGB variant of the 2.7-liter twin-turbo, reserved for the European S4 B5 model. Displaying a 90-degree V-angle configuration, the APB 2.7 V6 commands the capability to unleash 247 horsepower and 258 pound-feet of torque, courtesy of its twin parallel BorgWarner K-03 turbochargers. The auditory symphony emanating from the Audi 2.7-liter twin-turbo V6 is certain to evoke a spine-tingling sensation of joy and exhilaration in any devoted enthusiast.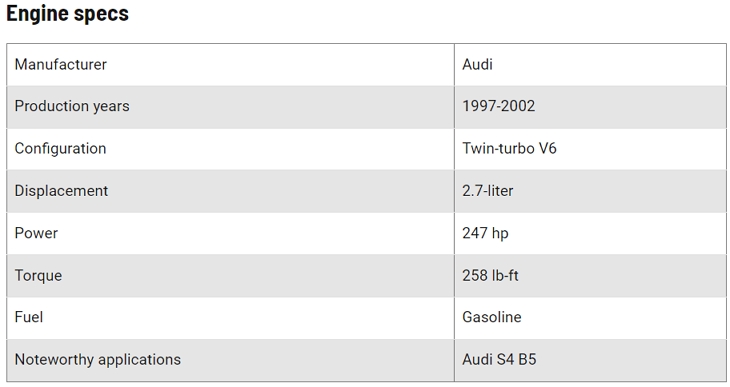 Alfa-Romeo 690T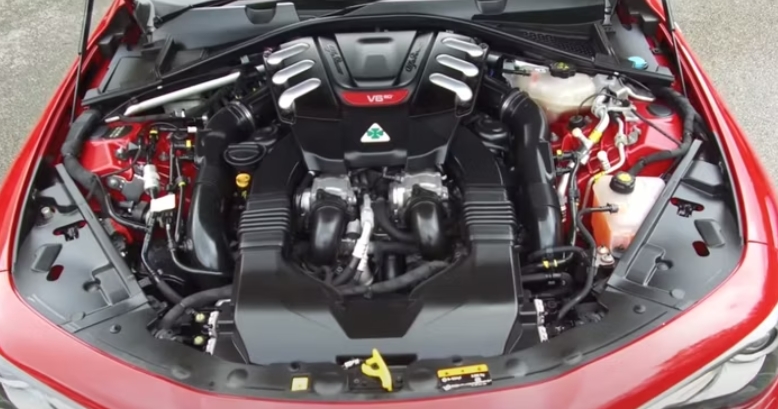 Derived from Ferrari's F154 V8, the Alfa Romeo 690T underwent a transformation for the Alfa Romeo Giulia Quadrifoglio, evolving into a twin-turbo V6 configuration. By excising two cylinders, the outcome was a 2.9-liter twin-turbo V6 in a 90-degree V-angle arrangement. Boasting the potential to generate an impressive 505 horsepower and 445 pound-feet of torque, the 690T accelerates the vehicle from 0 to 60 mph in a mere 3.6 seconds. With its origins traced back to the Ferrari F154 V8, the 690T engine effortlessly bestows formidable power and torque upon the 4-door sedan, solidifying its position as one of today's swiftest production sedans.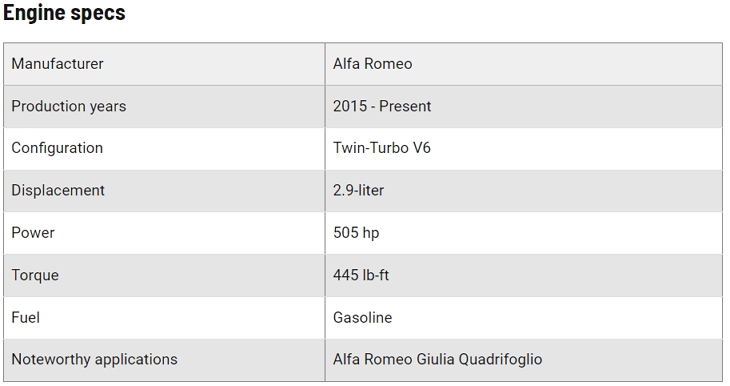 Jaguar TWR JV6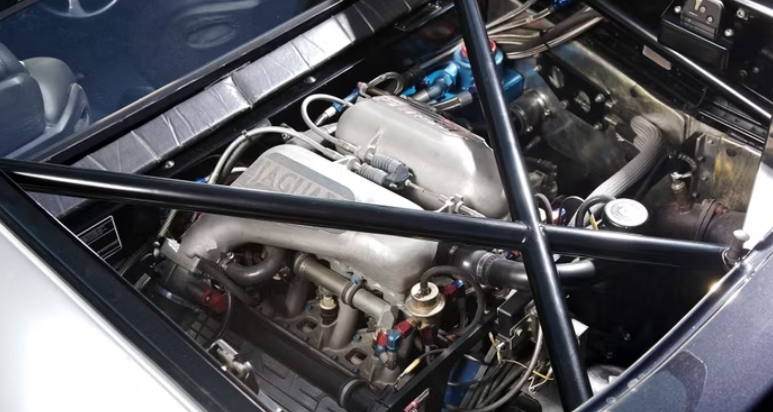 Jaguar's TWR JV6 engine achieved iconic acclaim, despite its initial divergence from being intended for the Jaguar XJ220 supercar. Instead of a ground-up creation, the TWR JV6 emerged as an evolution of the Austin Rover V64V V6 engine, undergoing significant modifications by Jaguar to align with the XJ220's form and adhere to emission regulations. Ultimately, the TWR JV6 evolved into a twin-turbo 3.5-liter V6 powerhouse, unleashing an impressive 542 horsepower and 475 pound-feet of torque. This transformation propelled the XJ220 to claim the title of the world's fastest production car for consecutive years, boasting a top speed of 212.3 mph.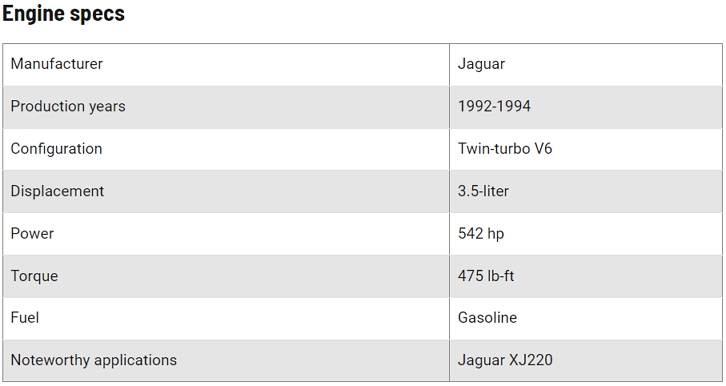 Chevrolet LB4 4.3-Liter V6 Turbo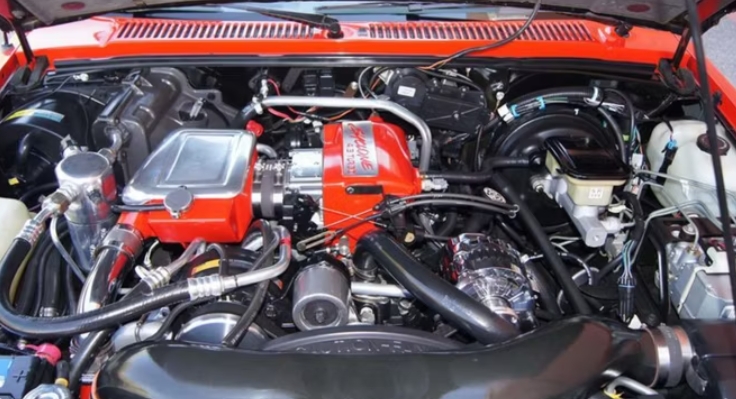 The turbocharged LB4 4.3-liter V6 from Chevrolet found its application in the exclusive GMC Syclone and GMC Typhoon editions of 1993. Initially conceived as a naturally aspirated 4.3-liter V6, this engine underwent a transformative journey with the integration of a Mitsubishi TD06-17C turbocharger, coupled with several internal modifications. The outcome was an impressive power output, enabling the engine to reach up to 280 horsepower and a substantial 360 pound-feet of torque.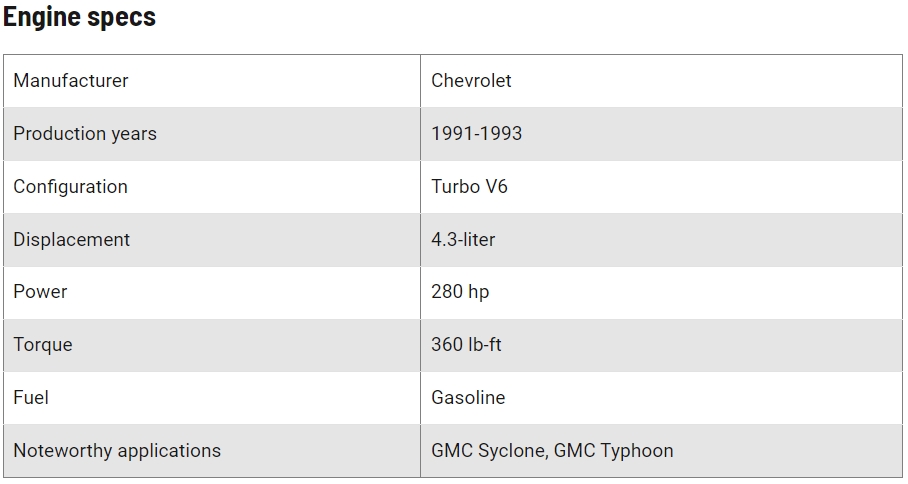 Acura JNC1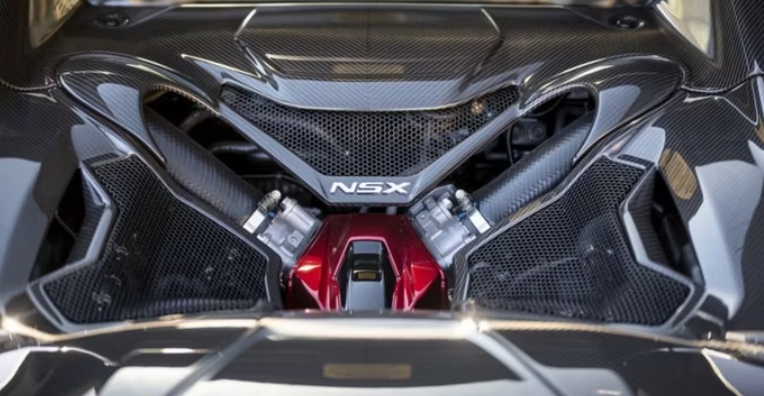 Crafted exclusively for the revival of the iconic NSX, the JNC1 engine stands as a distinctive marvel. Boasting a singular 75-degree V-angle configuration, this engine showcases its prowess by achieving an impressive output of up to 573 horsepower and 476 pound-feet of torque, facilitated by the inclusion of dual single-scroll turbochargers.
A captivating aspect of the JNC1 engine lies in its manual assembly, with each unit meticulously crafted by hand. Adding to the intrigue is the utilization of stethoscopes during the engine's initial run-in phase, enabling technicians to keenly listen for any unusual sounds or anomalies.
Hyundai Lambda II T-GDi V6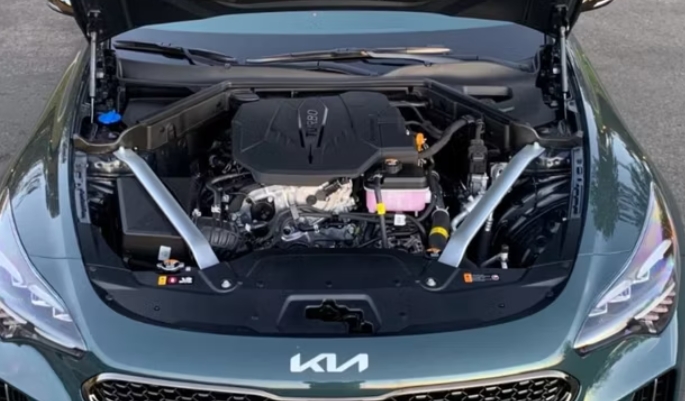 While Hyundai pioneered the development of the Lambda II T-GDi V6 engine, its widespread adoption is notably seen in the Kia Stinger. With a 3.3-liter displacement, the Lambda II engine's twin-turbo setup empowers it to achieve an impressive output of up to 365 horsepower and 376 pound-feet of torque. Clocking in at slightly above 4.5 seconds for the 0 to 60 mph acceleration, the Stinger may not reach supercar velocities, but its performance remains commendable.